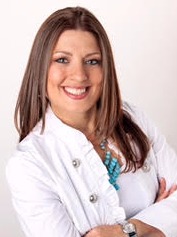 Stacy Hilman
Owner
Stacy is a wife and mother of two daughters, Lindsay (13) and Dylan Olivia (10) who are her driving force each day. Originally from Long Island, NY, she and her family moved to Bucks County ten years ago when her husband, Matt accepted a management position within the pharmaceutical industry (also Stacy's business partner at RIAH).
Stacy earned her Bachelors of Science Degree and is dual certified in Special Education and General Education, she has her Masters Degree in Literacy Education and has a focus on Autism. She taught middle school for 7 years, was an Early Intervention Specialist for over a decade, she stayed home to raise her daughters for two years and decided she was going to continue with her passion to teach and joined the education faculty at Bucks County Community College where she has taught since 2010. With the desire to explore the world of real estate, Stacy attended classes(where she befriended Donna) and obtained her real estate license in 2014 and has seen great success in helping clients (who quickly become friends) buy their dream home as well as partnering up to help many people sell their homes.
Clients of RIAH for the past 5 years, Stacy and her family have always respected and admired not only the talent of the RIAH staff, but the relationships, respect and warmth that each member of the salon exuded each time they entered and exited the salon.
"When I talked with my husband, Matt about buying RIAH, I knew with his decades of success in the business-world that we could take on this endeavor. A bonus was seeing the business the previous owner, Donna Roggio built, the talented stylists she had working for her, and the family that has been created amongst each RIAH member." So, Stacy, her husband Matt, and her two daughters pursued another dream of becoming the new owners of RIAH and purchased RIAH on June 1st, 2017.
"We are excited to build on the professionalism and talent of our RIAH Staff, while in the beginning stages of creating a NEW Face of RIAH."